Suguru Yonezawa M.D., Ph.D. / Tenor

Professor Emeritus, Kagoshima University (Faculty of Medicine, Department of Pathology)

Dr. Suguru Yonezawa was a prizewinner in the Japan-Italy Singers Competition for professional operatic singers (1987); placed First in the All Japan Canzone Singers Competition (1994); and was awarded First Prize and the Grand Prix in the Classical Music Competition of Japan (1994). He has performed as Pinkerton in Madame Butterfly and Don Jose in Carmen. He has appeared as a soloist in Beethoven's Symphony No. 9, Rossini's Stabat Mater, Handel's Messiah, Haydn's The Seasons, Schubert's Stabat Mater and Verdi's Requiem. In the recital entitled "WHEN EAST MEETS WEST" in Omaha (Nebraska, U.S.A.), he received a standing ovation (1998). In the "New Year Concert to Celebrate the Centennial of Diplomatic Relations between Japan and Romania" held in Romania (2002), his performance with the Targu Mures State Philharmonic Orchestra, Romania, was a great success, and he was praised as "the best tenor in the history of the theater" by a music journal. His recital at Kioi Hall, Tokyo, in 2004, was also an outstanding success. He performed with N. Martinucci (Italy) and M. Saltarin (Italy) as one of Three Tenors in the "Franco Corelli Memorial Concert" at Tokyo Geijutsu Gekijou in 2004. A music reporter from New York wrote that "Yonezawa hit the high B flat in Celeste Aida, something that did not happen at the MET Aida performance I heard recently." He also performed with G. Giacomini (Italy) in the same series concert in 2005, and won high praise. He performed Prince CALAF in Turandot (Conductor: G. Proietii) in August 2005 in Italy. He also performed the role of Prince CALAF in Turandot (the first performance of the Berio version in Japan) with the most famous conductor (Maestro Wakasugi), director (Mr. Kuriyama) and producer (Mr. Hatanaka) in Japan, and with top professional singers, in the Fujisawa Opera Festival that is well known in Japan. He had outstanding success in the opera Turandot. He has frequently appeared on NHK-TV and NHK radio programs broadcast throughout Japan. In September 2012 he had great success as a soloist in Mozart's Requiem at Suntory Hall (Tokyo, Japan) that was attended by Her Majesty the Empress. In June of 2018, he won high praise as a soloist in the 100th anniversary concert of the first performance of Beethoven's Symphony No. 9 in Asia, in Naruto City, Tokushima, Japan. In July of 2018 he sang a duet in Otello with world fame soprano Ms. Miwako Matsumoto at Kioi Hall (Tokyo, Japan), with great success. In September of 2018, he had great success as a soloist in Haydn's Stabat Mater. He also won high praise in the 2019 New Year Concert in Kagoshima, Japan.
His CD "SUGURU YONEZAWA SINGS TENOR OPERA ARIAS (Conductor: Giovanni di Stefano, Orchestra: Sofia National Opera Orchestra, http://www.youtube.com/watch?v=N_KVp3g-1uo)" released in October of 2004 was at the top of the chart 4 times at the ranking of TOWER RECORDS Japan.
He received the Japanese Pathology Award, the top award for members of the Japanese Pathology Society, and won very high praise for his Award Lecture on "Mucins in human neoplasms" at the 99th Annual Meeting of The Japanese Society of Pathology, in Tokyo in 2010. He made sixth on the world ranking list (the 1st on the Japanese ranking list) for his articles on cancer marker studies from 2001 to 2010.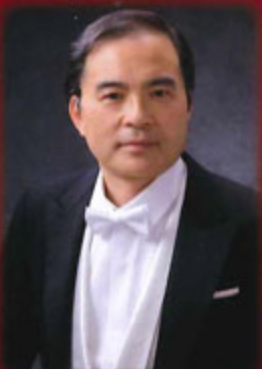 You can know him more in detail from:

1) Puccini: Nessun Dorma from 'Turandot

2) CD introduction site  http://www.youtube.com/watch?v=N_KVp3g-1uo